The French architect Hector Guimard expressed that "genuine hospitality cannot be described, but it is immediately felt". The reality of that statement resonates when one has the good fortune of staying at Chateau de Siorac. My memory is overflowing with all that was absorbed during my week-long stay. The images are vivid and rich. From the time of my arrival I was ripe with "listening", eager to hear what secrets the walls of a chateau tracing back to the mid-1500's would share. To my respectful surprise, perhaps the most compelling and indisputable message was realizing the extraordinary and unwavering commitment that the Serranos, the owners, have made in bringing the chateau to its current state of irresistible hospitality. Surely the walls of Chateau de Siorac speak eloquently, inviting guests of today to indulge in the embrace of history, but the results of their labor heighten both the magic and quality of one's stay. Their tenacious attention to detail celebrates the best in taste, graciousness, and congeniality, embedding that message in Chateau' de Siorac's walls going forward! Our party of eight also enjoyed two dinners prepared by the chateau's owners. Each was a culinary delight, reflecting the specialities of the Dordogne region and served with tasteful elegance. The property itself is a satisfying temptation as well, offering a pristine swimming pool, charming private patio, lovely gardens and plantings, and horses and goats barned at the end of an idyllic grassy pathway. And the views from the chateau's hillside location are truly picturesque! Chateau de Siorac is a very special property, and Jose and Diana Serrano are equally special hosts. There is much to explore within easy day trips to other destinations in the Dordogne region, and much to keep one happily content just settling into the ambiance of Chateau de Siorac itself. Treat yourself to a stay!!
Jane Thomsen, Harvard, MA USA
SELF CATERING RENTAL
Chateau de Siorac, a French castle built in 1550 on a hill overlooking the valley of the river Isle in the Dordogne, is available for exclusive rental for groups of up to 12 guests.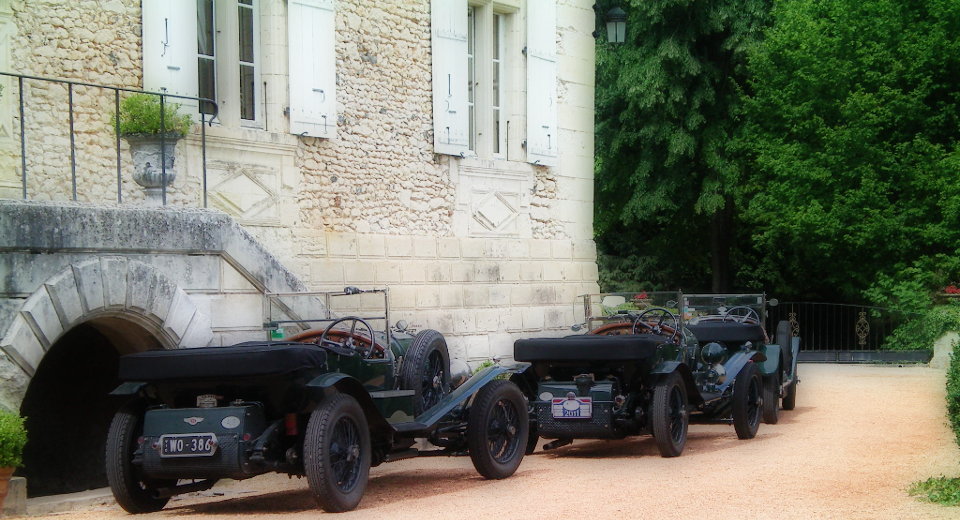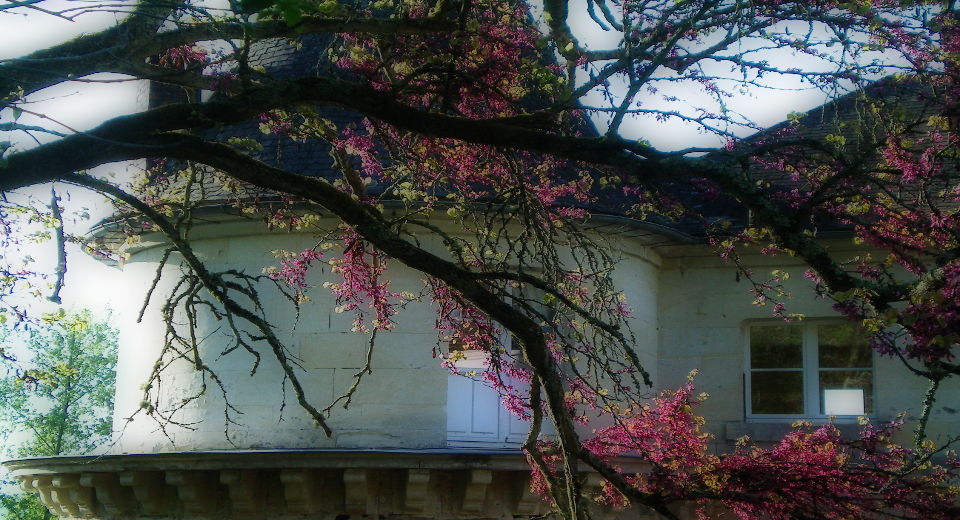 HOLIDAY IN A CASTLE
Discover the beautiful Dordogne region of France
Experience the joy of living in a 500 year old castle
The castle is an ideal starting point for the discovery of some of the most beautiful towns in France
All amenities within five minutes drive
PRIVATE ESTATE
45 acres are home to a wealth of wild vegetation and gardens
The woodlands flourish with oak, chestnut and acacia trees
Private swimming pool. Pool towels are provided
Barbecue area with plenty of outdoor seating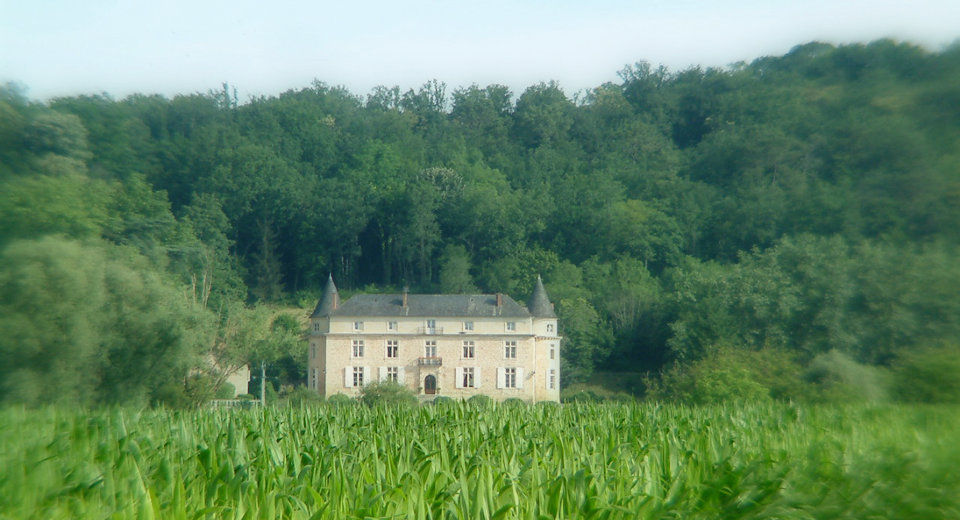 LARGE SPACES
700 square meters of living space
6 large bedrooms ranging from 20 to 80 square meters furnished with high quality linen
6 bathrooms, high quality towels are provided
Vast common areas so you will never feel crowded
High ceilings add grandeur to the sense of volume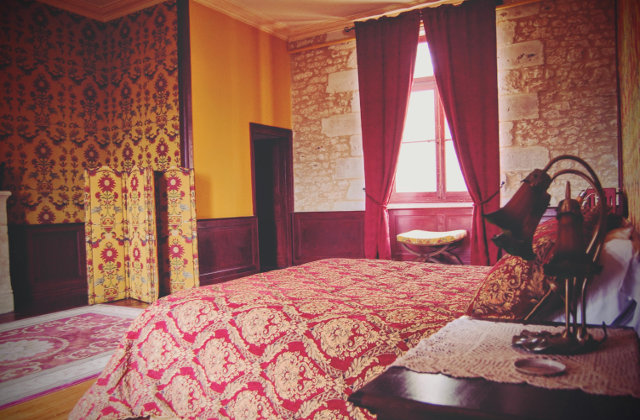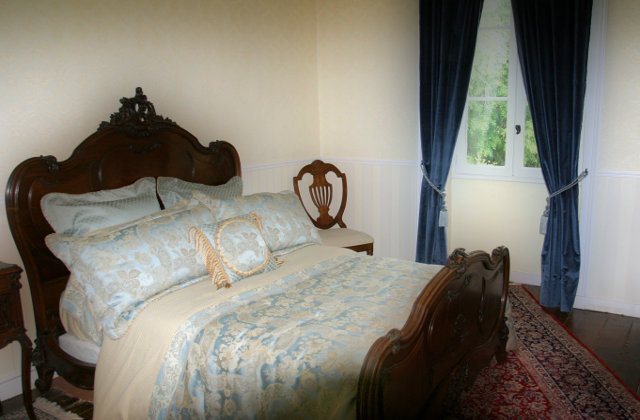 COMMON PLACES
Rooms luxuriously decorated with noble materials and antiques
Elegant dining room featuring a 17th century fireplace
Billiard room
Large kitchen with modern appliances
Television room with DVD and CD players
Laundry room with washer and dryer
No hiddden costs. Prices are all-inclusive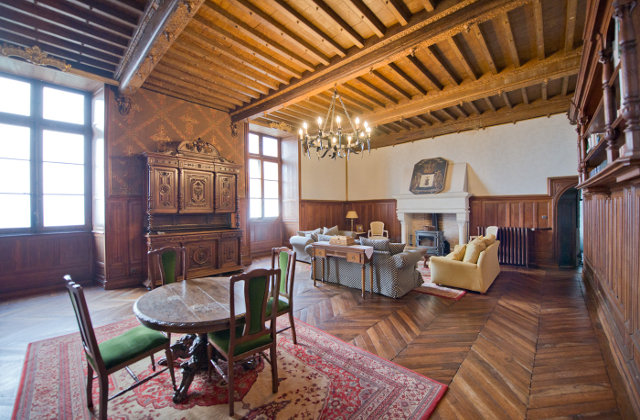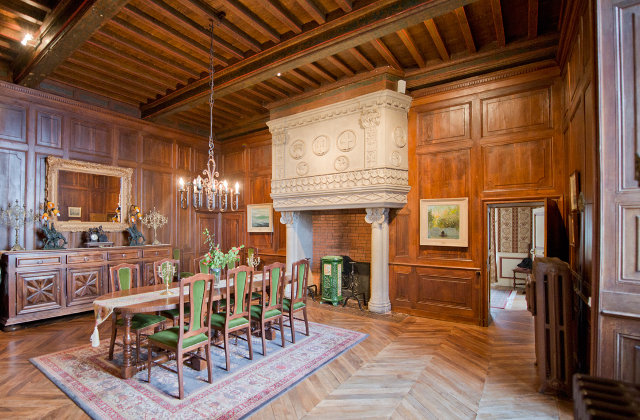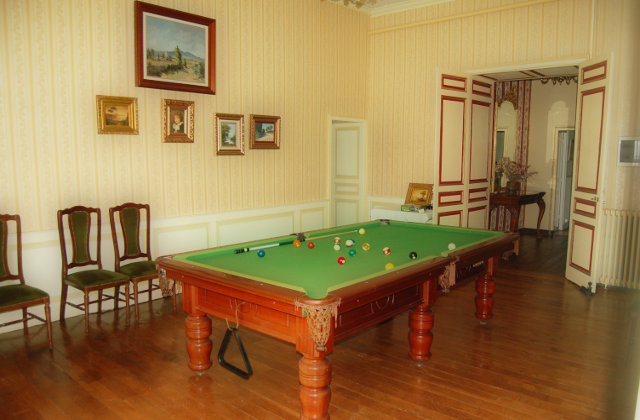 Weekly rates for up to 12 guests
Let us know how we can help you
Chateau de Siorac
24430 Annesse et Beaulieu, France
Tel: 06 82 46 96 07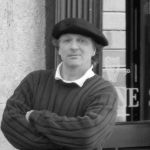 We accept credit card payments through PayPal or by bank transfer. A 30% deposit is required to confirm your reservation and the balance is due 8 weeks before arrival.
Article Featured in the "Los Angeles Times": "A magical stay in a château deep in France was very affordable at Château de Siorac, a B&B that dates to 1550. Luxurious suites and modern bathrooms gracefully installed in the turrets make for a fanciful and exotic stop. Owners José and Diana Serrano have a fabulous way with breakfast. José drives into the nearest village for the freshest and most delicious croissants and pastries. The surrounding area is filled with cave dwellings and lush river valleys in a charming region of France." Mary Anita Robinson, El Cajon, CA (USA)
Article Featured in the "San Francisco Chronicle": "This fall my husband and I stayed at Chateau de Siorac in the Dordogne region of France. Owners Jose and Diana Serrano left New Jersey to restore this beautiful 16th century chateau. The Serranos, who speak French, English and Spanish, are the warmest hosts we have ever encountered. They are very familiar with the region and its history, and gave suggestions that made our stay even more memorable. Each bedroom has a private bath. The rooms are all beautifully furnished and include modern amenities. The grounds include a swimming pool, many walking paths and horses." EVELYN and TOM HELLER, Oakland (USA)
Issue 11 "Live Marketing News" November 2005: "In the heart of the Dordogne, just 10 minutes from the beautiful cathedral city of Perigueux is the stunning Chateau de Siorac. A 16th century chateau, lovingly restored by owners Jose and Diana Serrano, there are just 6 rooms on offer, most set out as suites and all offering luxury bathrooms. The venue – set in its own 40 acre grounds – is perfect for romantic retreats, but could also the ideal base for a company looking for a senior Executive's retreat. Food – breakfast and evening meals – are first-rate, in terms of both quality and quantity, and the owners are on hand to deliver exceptional customer service. Communication links are excellent; the airport at Bergerac is just 30 minutes away has daily flights from the UK with various low-cost airlines". Richard and Tracy John (UK)
Dear Jose and Diana, I may well be the only person to have cried because they were leaving somewhere to go to Paris. But that is what I did the morning I left your beautiful Chateau after two wonderful weeks. My stay at Chateau Siorac exceeded all my expectations. It was exactly what I was looking for and It was the perfect place to celebrate a significant birthday milestone with friends and family and use as a base to introduce them to the beautiful Dordogne. You have done a beautiful and faithful restoration and I enjoyed hearing your story of how you came to make Chateau Siorac your home and its fascinating history. After two weeks it felt like home to me (or how I would like home to be!), due in no small part to your generous hospitality, wonderful cooking, and very comfortable living quarters you provided. My stay will be remembered as the best holiday experience. Margaret Jolly
Dear friends and colleagues: I would not usually do this, however, Tim and I have fallen upon the most breathtaking French chateau in the Dordogne – I simply could not, not share it with you! It was so much more than we expected…! It is without question one of the most amazing places that either of us have had the fortune to stay. Jose and Diana could not have made us feel more welcome. They have lovingly restored their C16th chateau to glorious splendour and it feels more like a lavish home than a hotel (or a museum!). The chateau has 40 acres of forest to explore and the surrounding villages are exquisite. It is pretty much a 2.5 hour door to door trip (or at least for us) and there are regular flights from both Southampton & Standstead to Bergerac with a 40 minute drive to the Chateau. Jose is a fabulous chef and will cook up a feast of local produce at your request and Diana's breakfasts are simply gorgeous. (Gentlemen – if you are in the bad books this is most definitely the way out!) I guarantee you will love it. Lee (UK)
Dear Jose and Diana, Happy New Year to you and your family. We want to say how special our time at your Chateau was. It was, simply put, a trip of a lifetime. The Chateau, your hospitality, and all of the wonderful things in the Dordogne – architecture, food, people, prehistoric art, wine, bicycling through wonderful villages – seemed like the best possible part of France. At Christmas we enjoyed cooking with some of the things we brought home… there's not a day that passes that I still think of some amazing memory from your home. Many Blessings, Susan
Bonjour Diana and Jose, I wanted to thank you again for an amazing week at your chateau. It will be an unforgettable vacation for all of us. You two have done a wonderful job making it a welcoming and beautiful place to stay. We loved the meals you prepared also. Thanks again, Cassandra Claman, Michigan USA
First, I wanted to thank Diana for her tender care when I came down with a cold and chills. Everyone else was envious of the extra attention I received. We were among the 11 folks who you hosted recently. The chateau is unique and lovely providing a wonderful place from which to operate. The food you prepared for several of evenings was outstanding. This was one of the best trips we have experienced, and I recommend your chateau to anyone wishing to visit the Dordogne region. Thanks, Dick and Helen Adorjan USA
What a spectacular week we spent at your chateau! Your wonderful meals, your smiling faces and your ever present enthusiasm contributed to our fabulous reunion. Thank you for everything. Joyce Coleman
Dear Jose and Diana, a BIG THANK YOU from all of us for making Nick's 40th Birthday weekend so perfect. The Chateau is 100% more beautiful in real life and it was a real treat having the run of the place, choosing which of the bedrooms each would have, (readers…they're all bloody gorgeous !!)and having so much luxury and space around. The recommendation of the Restaurant Hercule Poireau in Perigueux… Five Star !! and having you both prepare our meal and look after us on the last night, superb. Lastly what makes the stay really so special is you yourselves… always at hand when required but never overbearing. Once again A BIG THANK YOU. xx us all, Andy Hayward
Dear Jose and Diana, we enjoyed the stay last week and the Chateau was wonderful. The service and everything was great, we highly recommend this place. Families or friends get together where you can relax and just have time for each other. Great place. We will be back! Regards, Ewa and George
Our family (16 of us!) recently shared an incredible week at the Chateau Siorac. Our ages ranged from 2 to 59, including a few teenagers. Without exception, everyone loved the chateau and its hosts, Diana and Jose. Whether our activities involved just hanging out together, enjoying the chateau and eating Jose's amazing and abundant dinners, or going our separate ways to explore the surrounding area, there was something for everyone. Thank you, Jose and Diana, for an unforgettable vacation! Sincerely, Gayle Weinberg, Whitefish, Montana, U.S.A.
Jose and Diana – We couldn't have been more pleased with our stay in your exquisite chateau. The restorations are world class – and the accommodations were refined and elegant. Our large family had entrusted me with all of the planning for our trip abroad and I was relieved when the gates opened upon our arrival at the chateau, and I heard a collective "awww…" and witnessed 11 dropped jaws… Your hospitality and generosity will not be forgotten. We will return in the very near future and definitely extend our stay next time around – if not to absorb more of the charming Dordogne, then to soak up more of the ambiance you've created at the chateau. Thanks again Seth, Texas, USA
Hi Jose and Diana, Just wanted to say thanks again for the great time we had the week of June 24. You've done a great job with the chateau. We enjoyed meeting you in person (after receiving your many helpful emails in the months leading up to our visit), and had a great time touring, eating and drinking in the Dordogne. We look forward to visiting again in the not too distant future. Regards, Bruce and Deb
Jose and Diana, Many thanks for your warm hospitality during our stay at your beautiful Chateau. Meeting you and Diana and our stay at Chateau de Siorac was the highlight of our trip. The work you have done in restoring the Chateau is incredible and I have to say, I truly loved the Périgord region. Highlights of our trip include: a) the long walks and runs through your property and the many many trails (next time I am definitely doing some mountain biking); b) marveling at your beautiful horses; c) your hospitality and cooking (I can still taste the incredible duck confit and scallops); enjoying the ice cold Kronenberg by the pool; and d) our trips to Sarlat, Domme, Beynac, Monbazillac, Brantome, etc. (as well as your restaurant recommendations in Brantome and Perigueux which were perfect!) Thanks again. We look forward to the many stories we will hear from all our friends we recommend to make the journey to Chateau de Siorac. Sean and Lopa USA
Hi Diana and Jose We wanted to take this opportunity to extend our thanks to you for such a fabulous stay in your Chateau and in your company. Chateau Siorac is breathtaking, the restorations you have carried out are amazing, you have sympathetically recreated the masterpiece it originally was, yet still managed to bring brought it into the 21st century with the luxury touches of the ensuite bathrooms and the soft furnishings. Having had a full guided tour of the Chateau I don't think I could actually choose a favourite room, as they were all exquisite. India has enjoyed telling her friends that she stayed in a 'real Castle'. We've got to say though, that the most impressive part of our stay was your superb hospitality, not to mention the delicious cuisine. Claire and Allan (Newcastle, England)
We've just arrived back from Chateau Siorac – it was fantastic!!! Jose and Diana were fabulous hosts, it was perfect for the kids and the food was spot on!! We are all discussing our next visit. Thanks. Kirsten et al (UK)
Hi Jose and Diana, I wanted to be sure and send you both a heart felt thank you from me, my family and my friends. You helped to make our already fabulous vacation even more wonderful every day that we were at the Chateau. We are all home safely now and we have such incredible memories of France thanks in part to you both. I want to personally thank you, Jose, for the time and attention you gave to Lily with the horses and to Alex with the Internet. I really appreciate all the time you spent on those things! We are all telling the great ghost stories of Chateau Siorac and are passing along information about our stay. We all would like to return, you may not have seen the last of us! Jennifer et al (California)
Hola Don Jose y Doña Diana, Como se encuentran? bueno nosotros aca, mas bien yo en Italia y Max en Irlanda extrañando el buen clima, la buena compañia y la buena comida! De nuevo MIL GRACIAS por su calurosa y cordial atencion, estas pasan a ser nuestras vacaciones preferidas. Lucia y Max (Argentina)
Hi, Just writing to say what a brilliant time we had in your chateau last week. Thank you for being excellent hosts and preparing such lovely meals for us. None of us wanted to leave, as you could probably tell, and we will always have fond memories of our holiday – maybe we'll visit again sometime. Diane and Steve (UK)
Stay in luxury accommodation in this wonderful French Château and experience the many exciting activities available in this beautiful region. Our privileged location makes it ideal for you to fully enjoy the Dordogne region, and we will gladly offer you advice on local events, activities and sites to visit.
Perigueux is one of the largest Medieval-Renaissance towns in France.
Brantome is locally known as the "Venice of the Dordogne".
Beynac was captured by Richard the Lionhearted in 1189.
Sarlat is a beautiful medieval town with well-preserved streets.
Aubeterre sur Dronne has a wonderful monolithic church.
Domme: a fortress founded in 1281 by the French king Philippe III.
Rocamadour: a breathtaking site cascading down the side of a mountain.
Limeuil: beautiful medieval village.
Chateau de Beynac sits on top of a mountain with breathtaking views.
Chateau de Monbazillac: 16th century, open to wine tasting and visit
Château Hautefort: strong fortress rebuilt in the 17th century.
Castelnaud: feudal castle and war museum of the Middle Ages.
Chateau de Losse: 15th century, period decor and furniture.
Chateau de Fenelon: 14-17th centuries; furnished castle.
Chateau de Bourdeilles: a medieval fortress & a Renaissance palace.
Chateau Puymartin: 15th-16th centuries.
Les-Eyzies-de-Tayac-Sireuil: 35,000-year old Cro-Magnon site.
Grotte du Grand Roc, a truly natural masterpiece.
Lascaux II: copies of Paleolithic paintings.
Gouffre de Proumeyssac is the largest developed abyss in Périgord.
Grotte de Villars: largest underground network in the Dordogne.
Grotte du Roc de Cazelle is a site special for children.
Les Jardins du Manoir d'Eyrignac: gardens of outstanding beauty.
Les Jardins suspendus de Marqueyssac are 130 meters above the Dordogne river.